8 February 2023
Winning in the accessibility category for best innovation at the Self-Service Innovation Summit (SSIS) 2022, in Florida, JAWS for Kiosk receives high praise for its advancement in accessibility.
JAWS for Kiosk, now available for Android, is a screen-reader that features a self-service text-to-speech audio output, allowing users who are blind or with low-vision to perform tasks easily and autonomously. These tasks can include interacting with other tablet-based applications, ordering a burger at a fast-food restaurant or voting in elections.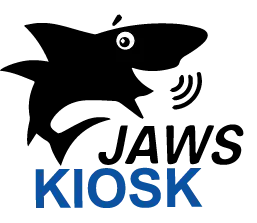 The Summit, now in its third year, examines advancements in technology, empowering companies to provide products and services that consumers utilise. Over three months, nominations were collected by Vending Times and Kiosk Marketplace, in which selected finalists were chosen by judges. The award celebrates "solutions that have made a product or service more accessible to people living with disability."
Deployed by thousands of kiosks worldwide, JAWS for Kiosk leverages the world's most widely used screen-reader and has also been the recipient of Living the Values Award and first place Judge's Choice Award honours at the TravelAbility Summit Launchpad in 2021.
To read more about the award, refer to the Yahoo! Finance article on JAWS for Kiosk.