CEO
Dr Scott Hollier
Scott Hollier specialises in the field of digital accessibility, and has a PhD in Internet Studies, a Master of Management, and senior management experience across the not-for-profit, corporate and Government sectors. Scott also holds academic positions at Edith Cowan University and the University of South Australia and is an Invited Expert for the W3C Accessible Platform Architectures Research Questions Task Force. Scott has a lived experience of disability as a person who is legally blind, and as such has both a professional and personal understanding of the importance of accessibility.
Office Coordinator
Colleen Hunter
Colleen brings more than 30 years of administration experience to CFA Australia: 16 years working within various university libraries and over 14 years working in both private and public sectors, including her role as Court Clerk at the Workers Compensation Board. Colleen has lived with chronic anxiety and depression for 21 years, and suffers from Spinal Stenosis, as well as arthritis. During Colleen's quiet time she is an active volunteer and has self-published 8 books.
"I feel extremely lucky to have the opportunity to help people with disabilities through my work at CFA Australia," says Colleen.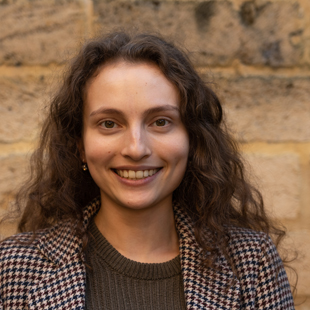 Business Development Coordinator
Anna Dantschin
Anna completed a Bachelor's degree in Business Commerce in 2022, with a Major in Management. Anna has nine years of experience working in Hospitality and hopes to apply her communication and customer service skills in the non-profit sector because she is passionate about helping people.
"It is a fantastic experience to work with genuinely incredible people with a common mission to empower the digital accessibility movement," says Anna.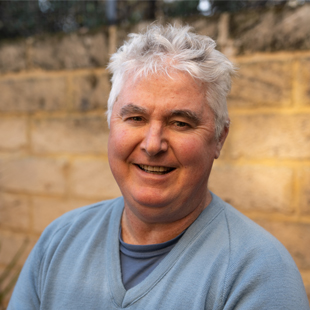 Technical Lead
Chris Leighton
Prior to joining CFA Australia's auditing team, Chris adopted many roles in the Information Communications Technology space, including Engineering Specialist at Apple, and Web Information Architect, Web Project Manager, Accessibility and UX Designer at The University of Western Australia. Chris has extensive training in Web Accessibility. His certifications include a Professional Certificate in Web Accessibility (University of South Australia), Bachelor of Business, Marketing (Edith Cowan University), and a Certificate in Web Accessibility (W3C).
Junior Accessibility Analyst
Christopher Edwards
Joining CFA Australia in 2021, Christopher has a Certificate IV in Programming and Cyber Security, and a Certificate III in Information, Digital Media and Technology. Being neurodiverse – having been diagnosed with Autism – Christopher supports the auditing team by offering different cognitive perspectives on digital accessibility. Before CFA Australia, Christopher worked briefly with a business that refurbished cable drums and did work experience at Sentient Computing, Bella Ridge Estate and Informed Technology.
Outside of work, Christopher's interests include computers and gaming. He is also interested in machinery, particularly cars and trucks.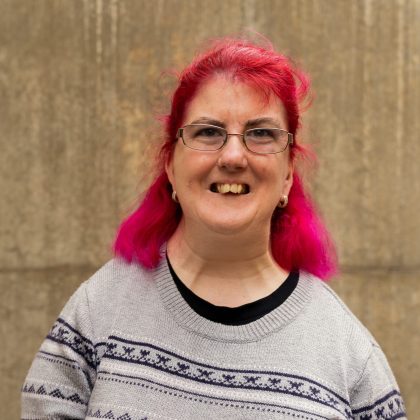 Senior Digital Content Editor 
Laetitia Thompson 
Laetitia is a graduate of Murdoch University with a Bachelor of Arts in English, Creative Arts, and History. Prior to joining CFA Australia, she worked as an administrative assistant and an English tutor for children. With this experience, Laetitia is excited to be able to write content about the world of digital accessibility for CFA Australia.
Outside of work, Laetitia writes historical and urban fantasy. She is also a fan of anime and is particularly interested in the representation of disability and the use and design of prosthetics and gadgetry in the medium.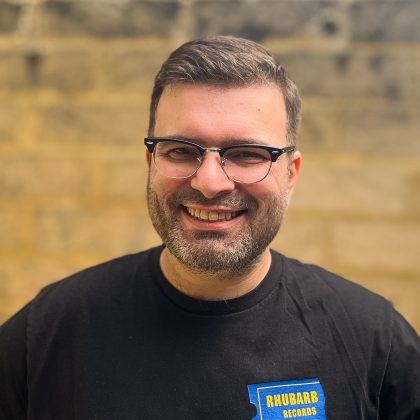 Junior Digital Accessibility Analyst 
Nicholas Kapirnas  
With qualifications in film and television, Nicholas has an Advanced Diploma in film from North Metropolitan TAFE. Prior to joining CFA Australia in late 2022, Nicholas worked in the printing shop for seven years at the University of Western Australia.
Living with depression and anxiety, Nicholas offers a cognitive understanding of digital accessibility. Outside work, Nicholas likes music, photography and has a collection of vintage electronics.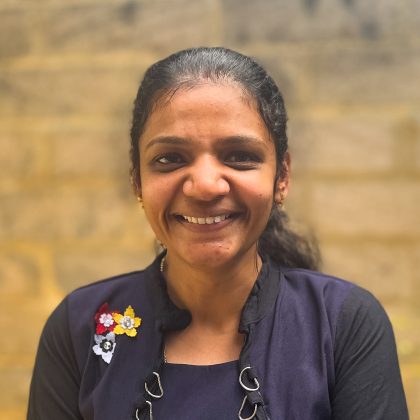 Junior Digital Accessibility Analyst 
Aarthi Gurunathan 
Aarthi joined CFA Australia in late 2022, and has a Master of Science, in Nursing. Aarthi has a lived experience of disability, having low vision as a result of the eye condition Retinitis Pigmentosa.With this personal experience, Aarthi brings her skills and knowledge to digital accessibility. Alongside working at the Centre, Aarthi volunteers her time at the Perth Childrens' Hospital. She is particularly interested in learning more about technology throughout her career.