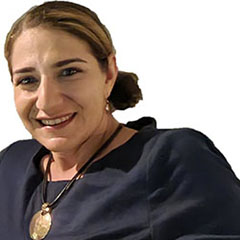 Amanda Mace
Amanda Mace is Vice President of Australasia for AbleDocs and General Manager of Web Key IT, a Digital Accessibility firm.
Amanda has co-authored a number of research papers and a textbook chapter on document accessibility. She continues to present at conferences and events on both the practical implications and technical solutions for accessible digital products. Amanda has had the honour of serving as a judge in the Accessibility category for the Australian Web Awards as well as judging in the Australian Access Awards. She is also certified by the Australian Computer Society (ACS) as a Certified Professional. This means her expertise has been independently assessed and validated by Australia's professional association for the Information and Communication Technology sector.
As one of only two Australian based W3C evangelists, Office Manager for the W3C Australian Western Region and a member of W3C working groups, Amanda continues to contribute standards and guidelines to ensure a more accessible future for all.
Charissa Ramirez
Charissa Ramirez is a digital accessibility specialist helping organisations improve user experience through accessibility and inclusive design. She worked with the NSW Government Digital Channels, Digital NSW, Service NSW and Revenue NSW teams in creating the business case for their accessibility program.
Charissa conducts usability research, digital accessibility audits, and tests with assistive technologies. She facilitates workshops on creating accessible products and services. Charissa has a degree in Industrial Design and graduate certificates in Sustainable Technology and Product Development, Multimedia, and Information Technology. She is a member of the Digital Gap Initiative advocating for systemic changes in digital accessibility.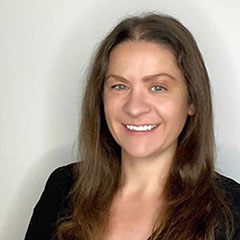 Melanie O'Brien
Melanie leads the digital accessibility team at Coles.
Her A11y team's vision is to provide inclusive and accessible experiences to everyone. Mel is especially passionate about including people with disability (PwD) in customer research and user testing so that insights from PwD can be used to shape product creation.
Recently Coles joined the Valuable 500 and Mel is looking forward to working with them to explore innovation and the future of A11y.
Melanie is co-chair of the WC3 Business Merchant Group and presented at A11y Camp in 2019.
Mel likes to volunteer as a guided runner for athletes with disability with Achilles Australia.
Rosemary Spark
Rosemary has worked as a teacher, librarian, lecturer and, most recently, web content manager for a group of six hospitals in the South Metropolitan Area Health Service. During this time, she achieved the Professional Certificate in Web Accessibility Compliance from the University of South Australia.
During her final school appointment, Rosemary established an educational website composed of many weblinks to support teacher and student assignments, and also online literacy webquests. The website earned several awards, including the Whole School Award for Technology Integration Best Practice Award in 2000, the International Association of School Librarianship Website of the month for August 2000, and a Best Practice Award 2000 from the WA School Library Association.
In 2002 Rosemary was awarded Master of Science (specialising in learning technologies) by Curtin University. She is now retired and keeps in contact and up-to-date with the web accessibility community so she can remain a web accessibility champion to help ensure people with different abilities can access the internet.
Wayne Hawkins
Wayne Hawkins is the Director of Inclusion at the Australian Communications Consumer Action Network (ACCAN).  He joined ACCAN in 2010 as Disability Policy Advisor and has led work on telecommunications access for consumers with disability.
Prior to joining ACCAN Wayne was National Policy officer with Blind Citizens Australia. Wayne is a doctoral candidate at Sydney University researching Australian telecommunications and disability policies. Wayne has been blind since 2005 as a result of Retinitis Pigmentosa.
Vithya Vijaykumare
Vithya Vijayakumare is the Digital Accessibility Specialist at VisAbility. With over 10 years of experience, Vithya's role is to ensure that websites, social media, videos, documents and audio materials are accessible to all users. She has delivered projects in various accessible formats and also presented on various topics/workshops relating to digital accessibility, Inclusive publishing (EPUB/DAISY), content accessibility and future innovation solutions (3D Surround Sound/360 audio). Currently, she is a member of the Perth Web Accessibility Camp (PWAC) and Round Table on Information Access for People with Print Disabilities.