19 May 2023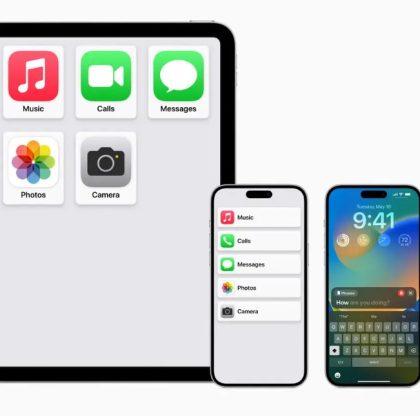 New software that will improve accessibility for users with disability has been unveiled by Apple. This pivotally includes accessibility in the areas of cognition, communication, and vision.
Apple's CEO, Tim Cook, strengthened their stand on digital accessibility by advocating that the "best technology is technology built for everyone", in a recent press release, epitomizing the current stand within communities in Australia towards accessibility for everyone.
Some of the features that will be phased into Apple's software includes: 'Live Speech', which enables users to type their responses instead of verbally communicate during phone calls, 'Personal Voice', which allows users to create a voice that sounds like them, and 'Point and Speak', which allows the readability of physical objects with text labels through the use of the camera.
These updates have come just in time for Global Accessibility Awareness Day, being worked closely with both internal and external disability communities.
For more information, please read Apple's Major Accessibility Update.