16 May 2023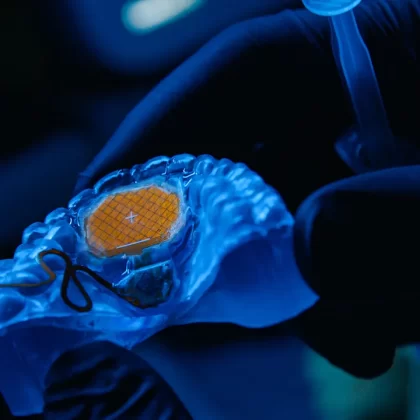 Corten Singer and Tomás Vega, co-founders of the company Augmental, based in San Francisco, California, are stretching the limits in the way we utilise technology by developing user-friendly devices that enable anyone to express their ideas. In particular, this enhances the creative abilities of people with disability.
This innovation is called the MouthPad. The MouthPad is remarkable as it is placed in such a way that the tip of the tongue possesses the same power as a traditional touchpad over the roof of the mouth. In addition, if it is paired with current speech technologies, which allows users to be unrestricted in multitasking between communication and applications. It fits directly into the user's mouth and is connected to their Bluetooth. This is an improvement on previous technology, which relied on bulky, mouth-controlled joysticks.
This new innovation sheds a light on the various pathways that can be taken towards an inclusive society, wherein digital access and efficiency is at the forefront.
For more information, please read Jada Jones' article on this new assistive tech allowing users to control electronics with their tongues.