20 October 2022
Designed for people who live with disability or neurological conditions who are unable to use their hands, Califor Design has produced a concept mouse that is controlled by foot. This ergonomically designed device allows users to manoeuvrer, click and scroll with their foot resting upon its sleek design.
The user operates the keys with their toes. To scroll, the right and left buttons need to be pressed and to deactivate this function, the left or right button need to be released.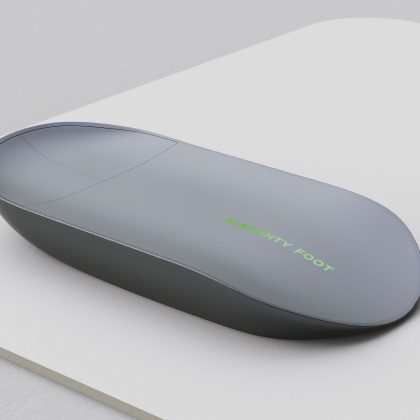 Califor Design ensured that the concave design comfortably fits under foot, and is designed to take into account any and all width and sizes of feet. It is also equipped with anti-fatigue support for lengthy periods of use.
Califor Design is one of the recipients of the Red Dot Concept Award for 2022.
To read further about this design winner please visit Yanko Design.