12 October 2023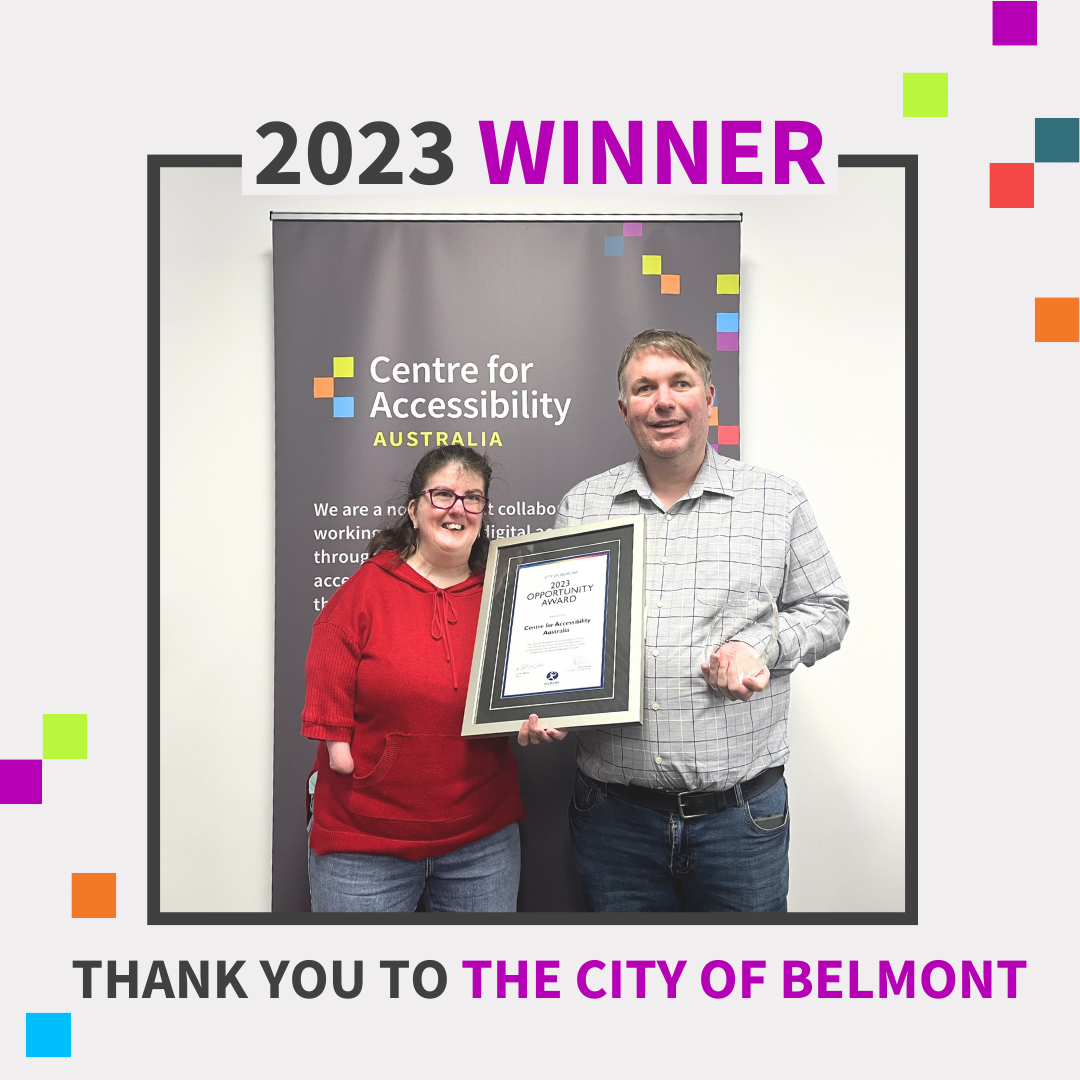 The City of Belmont came together at the Glasshouse in Cloverdale on the evening of October 7th to celebrate outstanding contributions to the community and honour Mayor Phil Marks, who is set to retire. Among the evening's highlights was the presentation of the 2023 Opportunity Award to the Centre For Accessibility Australia (CFA Australia), a leading advocate for accessibility in the digital space.
CFA Australia was recognised for providing community members access to resources and information related to accessibility. In a partnership with the City of Belmont, they have conducted free workshops aimed at equipping local businesses and city staff with the knowledge and skills to enhance digital accessibility.
Accepting the award on behalf of CFA Australia was Laetitia Thompson, Senior Digital Content Editor. She conveyed the organization's appreciation for the recognition and spoke about the motivation that CEO Dr. Scott Hollier had brought to the team. "Scott has an amazing passion for digital accessibility, which then influences our team to be passionate as well," Thompson remarked, highlighting the leadership's dedication to this vital cause.
The distinguished awardees also included the Belmont Police and Tomra Container Service.
The City of Belmont's annual Mayoral dinner was a night of recognition and reflection, honouring both the remarkable achievements of its community members and the leadership of Mayor Phil Marks, who has played a pivotal role in shaping the city over the past 12 years.