15 November 2023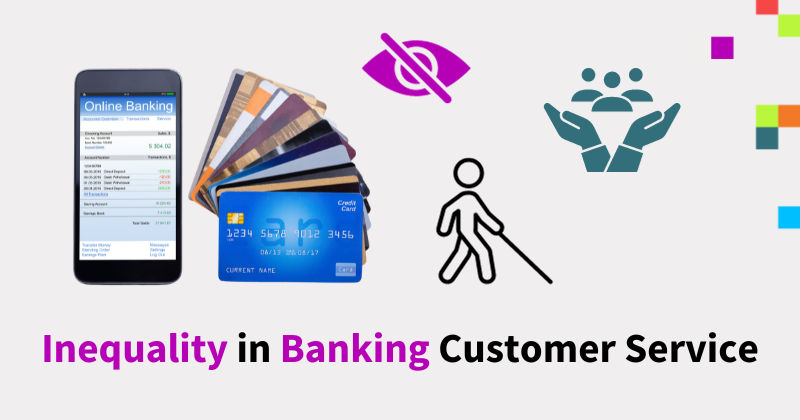 It is a fairly typical banking process – a family sets up a trust account for their newborn child, and when the child turns 18 it is necessary to change that account into a standard banking account.
However, for CFA Australia CEO and 2022 Australian of the Year Finalist, Dr. Scott Hollier, who is blind, a combination of digital access restrictions and alleged discriminatory face-to-face banking processes has made this task difficult to complete.
When Dr. Hollier's daughter was about to turn 18, attempts were made through online banking to change the account from a child trust account to an adult account.
As Dr. Hollier relies on a screen reader and lives in regional Western Australia where there is no branch, being able to use online banking is the best option. However, the ability to change the account was not available and a message required him to travel to an ANZ Branch.
This resulted in a trip to ANZ Cloverdale, located 100kms from home. While there was no specific information about needing to make an appointment, Dr. Hollier's daughter called the branch twice to let them know he was coming and left phone messages to which no reply was received.
On 15 November 2023, Dr. Hollier arrived at the branch with his daughter. Prior to the arrival, his father who was nearby, checked that the branch was free to make the change and the staff member allegedly confirmed they had availability.
However, when Dr. Hollier arrived 15 minutes later with his daughter and white cane in hand, the branch said they were too full, and an appointment needed to be made.
When Dr. Hollier asked to make an appointment, they were told that it was not possible for an appointment to be made for the rest of the week due to being understaffed.
When Dr. Hollier asked to speak to the manager, it was explained by the manager that there was no possible way anyone, including the manager, could provide service and asked Dr. Hollier to leave.
When Dr. Hollier explained that he is blind, cannot drive and that every attempt was made to let the branch know he was coming, along with confirmation by another staff member that service was available prior to his arrival, the manager allegedly shouted that it would not happen and that Dr. Hollier should complain on social media or make a complaint to ANZ.
The manager at this point allegedly put a flyer in Dr. Hollier's hand at which point it was explained again that he was blind. The manager insisted that someone else should be able to read the flyer to him, and Dr. Hollier stated the information should be accessible.
Once the company's phone number was provided, Dr. Hollier called ANZ complaints. As the complaint was logged, the staff member on the phone asked to speak to a staff member in the branch to which a branch member allegedly said they were too busy, and this response was noted.
After the complaint continued, another attempt was made to speak to a staff member and the branch manager spoke to the complaints team at this point confirming that they were understaffed and would not be serving Dr. Hollier, nor was there the ability to make an appointment that week.
Although changing the account could not be resolved without branch support, Dr. Hollier's daughter was able to set up a new account through the phone complaint conversation taking place, initiating as a workaround. Ironically, much of the phone call's progress occurred in the waiting area of the branch.
In response, Dr. Hollier stated, "the difficulty here is that every attempt was made to make it work – we left messages for the bank, travelled to the branch, confirmed beforehand that availability was there, and yet still ended up being denied service. The irony is that it's likely the staff at the branch spent more time in arguing why I couldn't be helped rather than actually helping."
"It's important to note that all this could have been avoided if more services were available online. As an ANZ customer I have a secure login and if I could have changed the account which is already under my daughter's name myself, it would have resolved the issue. However, if a branch visit is necessary, the bank should handle concerns better, rather than attributing phone message delays and conflicting information from branch staff to the customer's fault, and suggesting if I was unhappy, I could raise my concerns with ANZ complaints and social media, which I've now had to do. It's my hope that ANZ will consider this scenario and support all people with disability that attend their branches with courtesy and respect, or even better make more services available online so we can use the assistive technologies that work for us to make banking easier."
ANZ Complaints have informed Dr. Hollier that he will receive a response to his complaint within 5-10 business days.