5 April 2023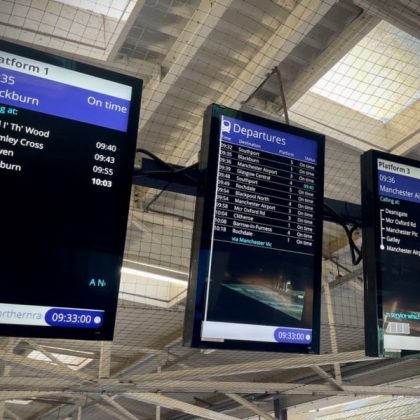 The second largest train operator in the UK, Northern Trains, is currently rolling out a new accessibility initiative with the installation of 230 screens at 93 stations that are newer, brighter and clearer for passengers who are blind or with low vision.
Currently in the process of being installed, these screens feature white LEDS, making it easier to be viewed from distances, with a higher colour contrast.
In addition, displays of train information will be in clearer and easier-to-read formats and will have more information for train delays. Safety messages will also be included.
Northern plan to invest £14 million over the next five years. This is not their first push towards accessibility, having already won a national award for their approach to accessibility. They have also worked with TGA Mobility, a provider of mobility scooters, in collaboration to make train travel easier for users of mobility scooters and wheelchairs.
For more information, refer to AT Today's article on Northern Trains.