7 June 2023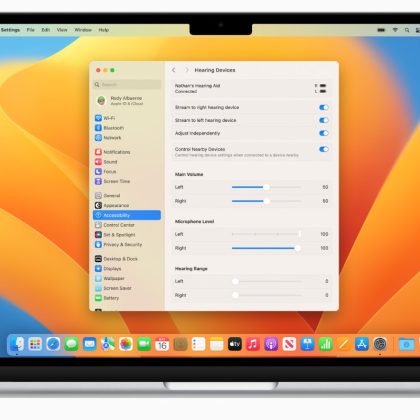 In a bid to strengthen their stance on "making products for everyone", Apple has recently introduced new software capabilities for accessibility in the areas of cognition, sight, hearing, and mobility.
Some of the features that will be phased into Apple's software includes:
'Assistive Access', which minimizes applications and interactions to their core components to reduce cognitive strain; 'Live Speech', which enables users to type their responses instead of verbally communicate during phone calls, 'Personal Voice', which allows users to create a voice that sounds like them; and 'Point and Speak', which allows the readability of physical objects with text labels through the use of the camera.
These updates have originated after working closely with both internal and external disability communities. This is also in line with Tim Cook, Apple CEO, and his advocacy that the "best technology is technology built for everyone".
For more information about these new accessibility features, as well as additional features added, please read Apple's introduction of new accessibility features.