12 July 2023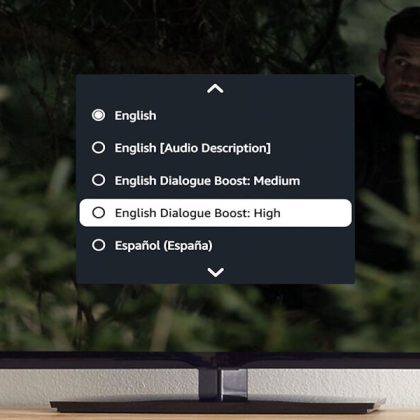 Prime Video has announced it is launching Dialogue Boost, a new accessibility feature designed to improve the audio experience for viewers. Initially available on select Amazon Originals worldwide, Dialogue Boost allows users to increase the volume of dialogue relative to background music and effects, creating a more comfortable and inclusive viewing experience. This unique feature sets Prime Video apart as the only global streaming service to offer such capabilities.
While Dialogue Boost was developed with the needs of accessibility in mind, it can be utilized by anyone to customize their listening preferences. Raf Soltanovich, VP of Technology at Prime Video and Amazon Studios, expressed their commitment to creating a more accessible streaming experience by leveraging technological capabilities and introducing industry-first innovations like Dialogue Boost.
Dialogue Boost employs artificial intelligence (AI) technology to analyze the original audio of movies or series. It intelligently identifies sections where dialogue might be challenging to hear over background music and effects, isolates speech patterns, and enhances the audio to make the dialogue clearer. Unlike traditional amplification methods, Dialogue Boost provides targeted enhancements specifically for spoken dialogue, ensuring a better audio balance. This feature can be utilised on any device that supports Prime Video.
During playback, users can choose the desired level of Dialogue Boost from the audio and subtitles drop-down menu. The available audio tracks are labeled "English Dialogue Boost: Medium" and "English Dialogue Boost: High." The detail page for each title will indicate whether Dialogue Boost is available, allowing users to easily identify the compatible content.
Dialogue Boost complements other existing accessibility features on Prime Video, such as Closed Captions and Audio Descriptions. Previously, similar audio enhancements were only accessible to viewers with high-end theater systems, specialized audio equipment, or select smart TVs.
For more information about Dialogue Boost, Read the article from inferse.