12 July 2023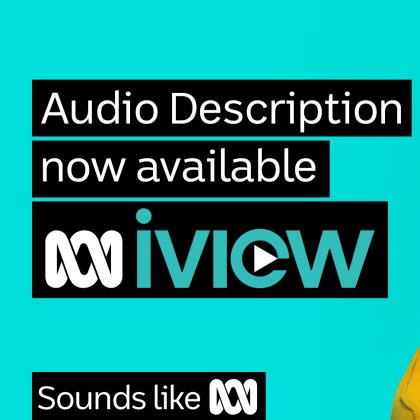 The ABC's Entertainment team has recently announced the expansion of Audio Descriptions to ABC iview, enabling audiences who are blind or have low vision to view their favorite on-demand shows, movies, and news in a more immersive way.
This new feature allows individuals who are blind or with low vision to engage with a wide range of content, including popular programs like Bluey, Fisk, Muster Dogs, Four Corners, Australian Story, The Newsreader, and Mystery Road. With over 100 titles and more than 1000 hours of Audio Described content already available, ABC iview is committed to providing an inclusive viewing experience.
To commemorate this update, ABC iview has launched a collection of Audio Described content across multiple platforms, including iOS (iPhone/iPad), Chromecast, and Android devices.
For those interested in accessing Audio Descriptions or seeking more information on how to use the feature, the ABC encourages them to visit their Help Centre. Detailed instructions, guides, and videos are available to assist viewers in making the most of this new accessibility feature.